Last updated on May 11th, 2023
*This post may contain affiliate links. As an Amazon Associate we earn from qualifying purchases.
Have you ever been watching a show on TV that mentions fish and chips (or fish and french fries) and suddenly you can't stop craving it? I know that I have.
This happens all of the time when I'm watching shows on the Britbox streaming app as for some reason British people always seem to be wanting or eating fish and chips.
Since I live in Phoenix (and not London) finding a favorite fish n' chip restaurant can be difficult when I get that craving. So I started trying out a few different Valley locations and found 7 places that I personally like.
I tried to cover the best places for fish & chips that are in different parts of the valley so no matter where exactly you are, hopefully, one of these options will be close to you. So let's dive into the best fish & chips spots in the Phoenix area.
1. Coconut's Fish Cafe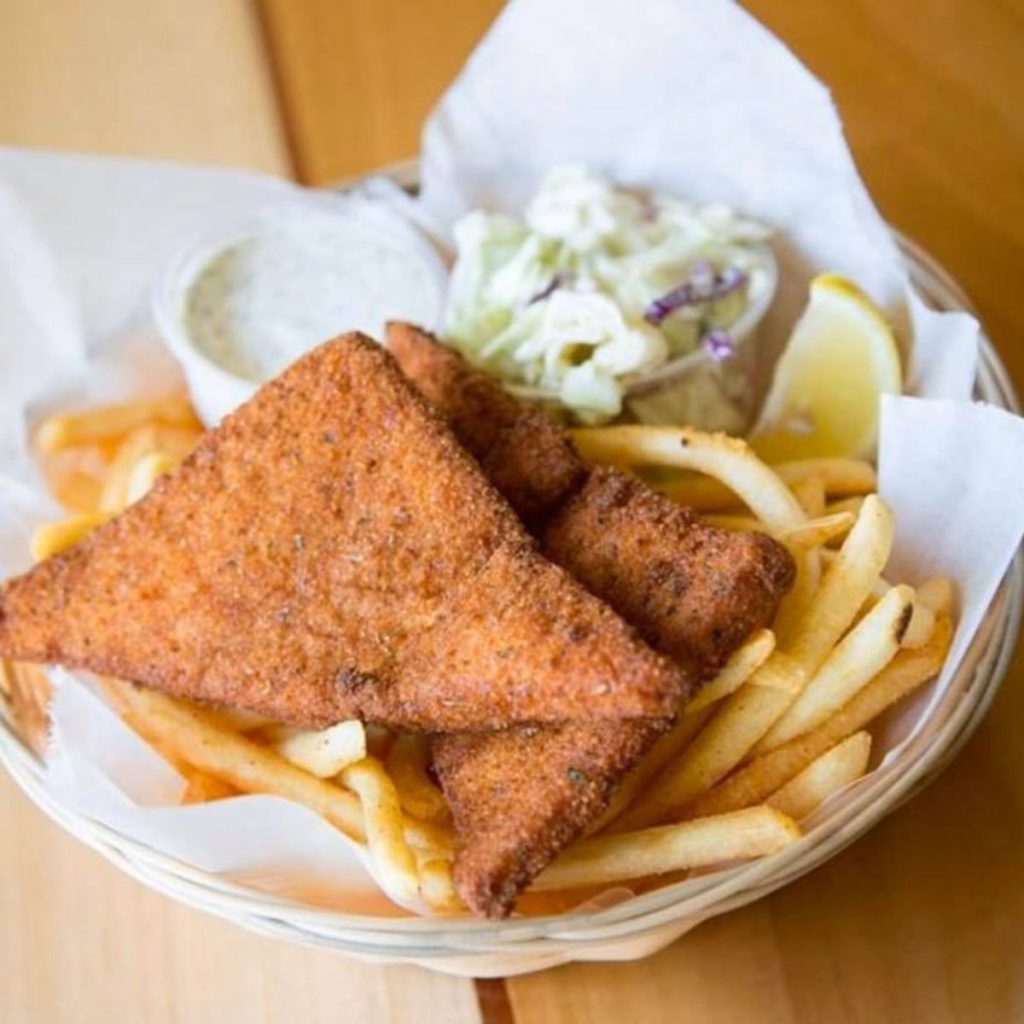 This place makes number one on my list of Phoenix restaurants that serve fish and chips for a reason! They have some of the best fish and seafood in the valley and although their fish and chips entree is amazing they don't disappoint with their other menu items either!
This is by far my favorite fish n' chips restaurant because of the authentic Hawaiian food and flavors that they offer.
Their restaurant was founded in Hawaii and they do a great job at bringing those delicious flavors to us here in the desert. They serve tons of different delicious Hawaiin dishes that you can choose from but the fish is always at the forefront (hence the name).
The last time we were here my husband had the fish tacos (okay I may have stolen a bite) and they were absolutely delish as well.
The fish & chips entree comes with coleslaw and tartar sauce on the side as well.
Phoenix Locations:
7000 E Mayo Blvd Ste 1108 Phoenix, AZ 85054
7366 E Shea Blvd #110, Scottsdale, AZ 85260
Website: Coconut's Fish Cafe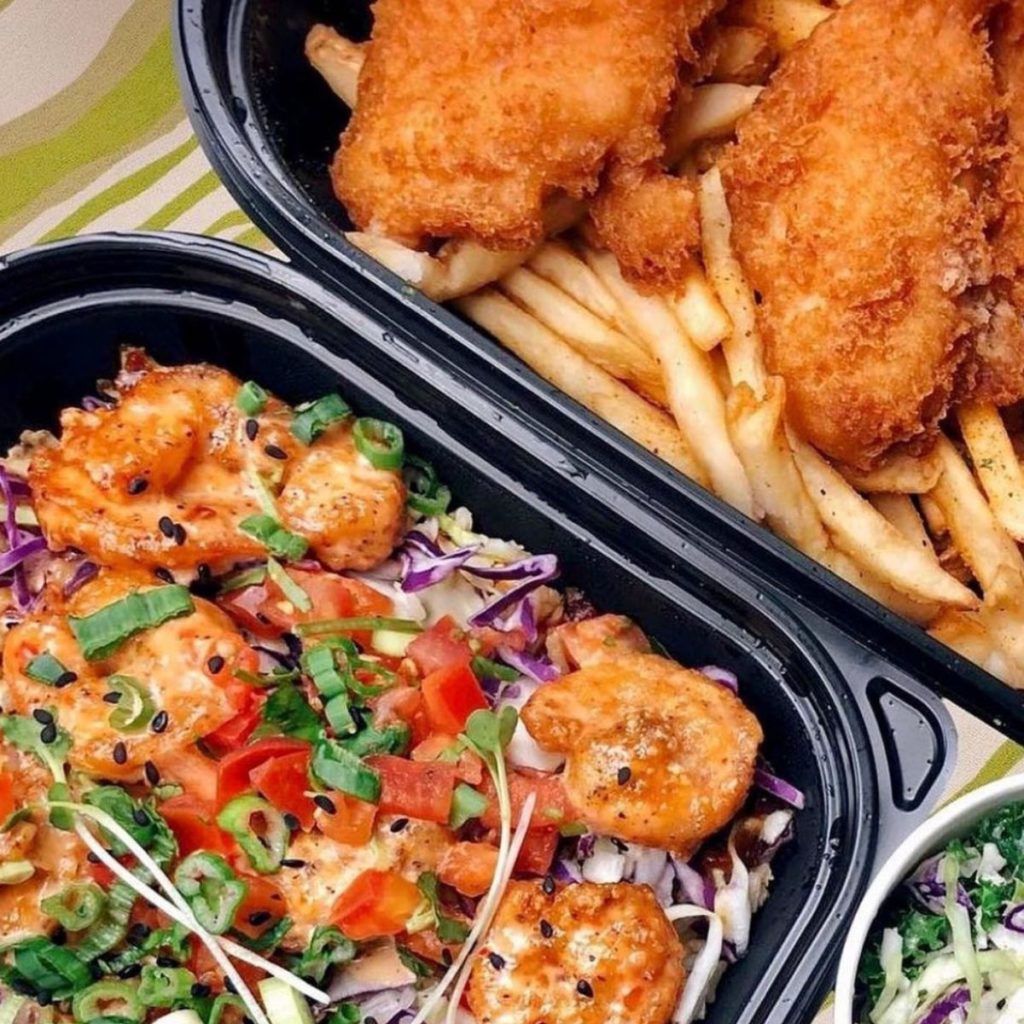 2. California Fish Grill
California Fish Grill has been around for almost 25 years (since 1998) so you know they have to be doing something right. Since they only serve fish from reliable fisheries you don't have to worry about the fish being caught illegally or anything like that either.
When you eat at California Fish Grill your food will be served piping hot and their service has always been really fast every time that I have gone. Although they serve great fish and chips that won't break the bank (currently $9.50 for the meal) they also have tons of other great options to choose from (and they all will make your taste buds sing).
I love a good clam chowder soup and theirs is one of the best that I have enjoyed in the Phoenix area. So if you are wanting to get something to go with your fish and chips meal be sure and check out that option.
Phoenix Locations:
1855 S Stapley Dr., Mesa, AZ
1743 E Camelback Road Phoenix, AZ 80516
Website: California Fish Grill
3. Lure Fish House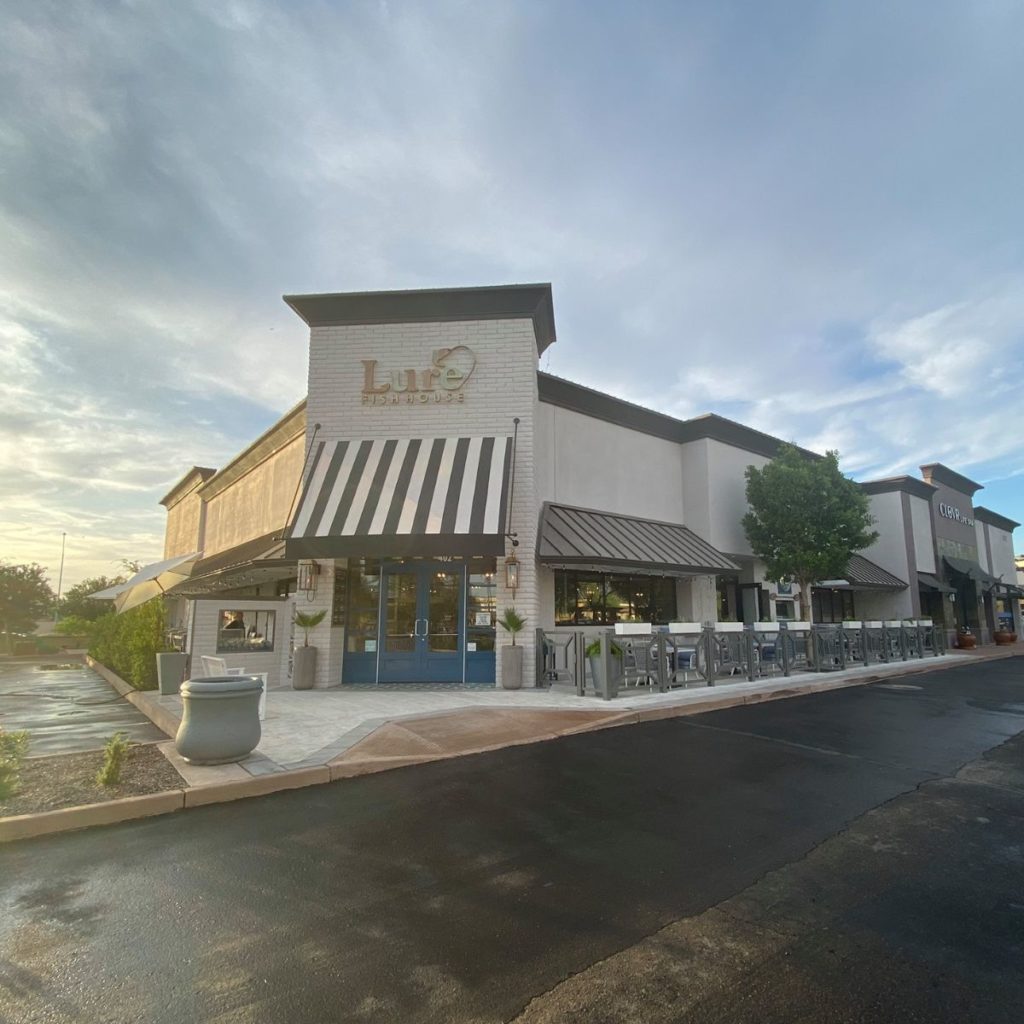 Lure Fish House is a great choice for fixing your fish and chips craving. However, it is far from the cheapest option on this list. For their crispy fish and chips entree, it is currently $22 which is considerably more than any other place on the list.
Although they are quite a bit more expensive than the other options they also do provide a lot of variety that some of the other best restaurants on this list don't.
This restaurant is more of a casual dining experience whereas the other restaurants on this list are more fast food or bar style. Their calamari appetizer is delicious as was the pasta that we tried.
So although this restaurant is a bit more expensive with the better atmosphere and the delicious choices it is worthwhile to give it a try at least once.
Location: 8877 N Scottsdale Rd Ste 402 Scottsdale, AZ 85258
Website: Lure Fish House
4. Cactus Tavern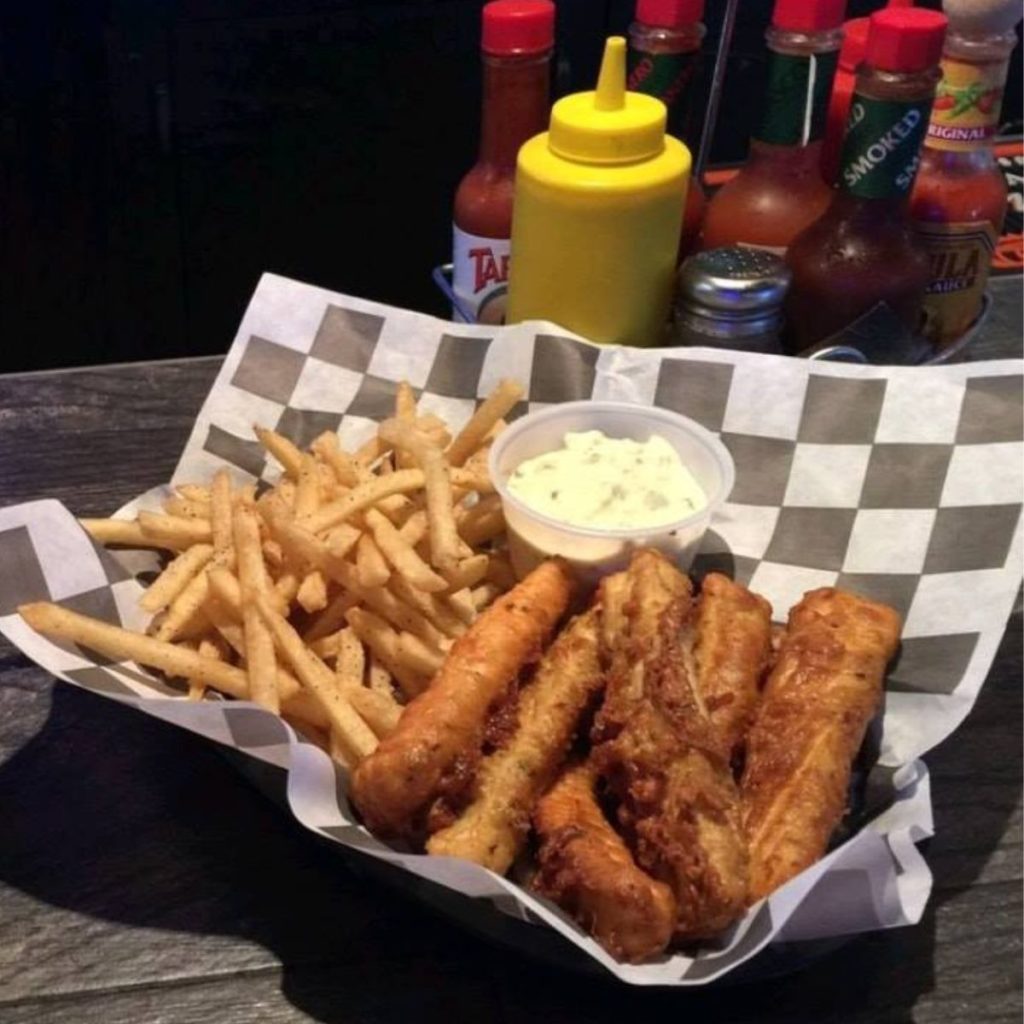 When you think of a neighborhood tavern (or Irish pub) to get fish and chips you will likely picture something just like Cactus Tavern. This place is a great stop after work to have drinks and to cure your fish and chips crazings.
Their friendly service is always top-notch (at least the couple of times I have been there) and they have tons of other options besides fish and chips as well. My husband prefers their double-coated wings but he isn't a huge fish fan (while I love it).
So if you love fish and chips but your significant other prefers wings then this might be the best place to try out. Oh, and you have to give their onion strings a try as well!
Phoenix Location: 2017 E Cactus Rd Phoenix, AZ 85022
Website: Cactus Tavern
5. Oscar's Pier 83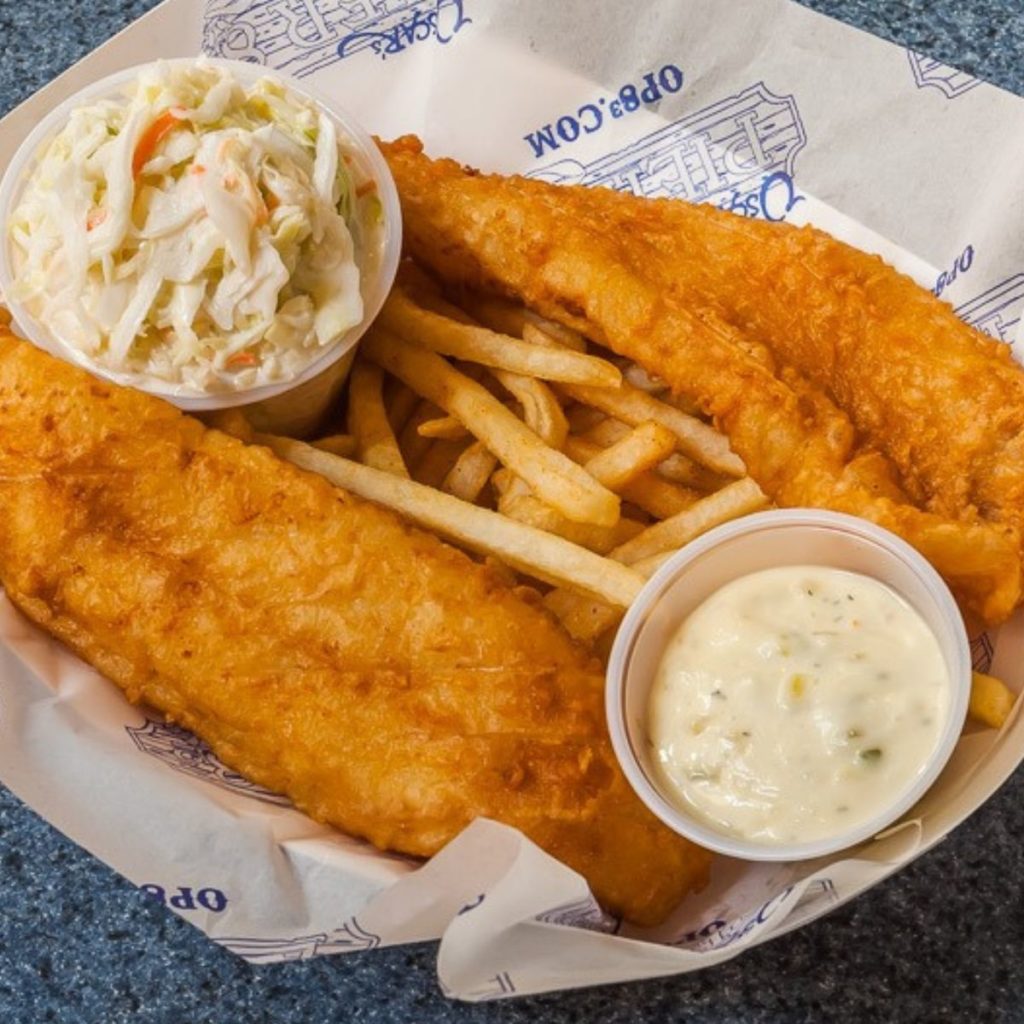 Oscar's Pier 83 is another great place in Phoenix to get your fish and chips fix. Not only are their fish and chips good but so is everything else that my husband and I have ever tried here.
I personally like the coleslaw (that comes with the fish and chips) better than any other coleslaw I've ever had. My husband loves their calamari (he tries it at almost every seafood restaurant) but he really loves the clam chowder bread bowl.
Yes, they have a bread bowl with their clam chowder soup and it is amazing! This place is certainly worth a try for its fish and chips but don't sleep on the rest of their menu items.
Location: 18589 N 59th Ave Ste 111 Glendale, AZ 85308
Website: Oscar's Pier 83
6. Pete's Fish & Chips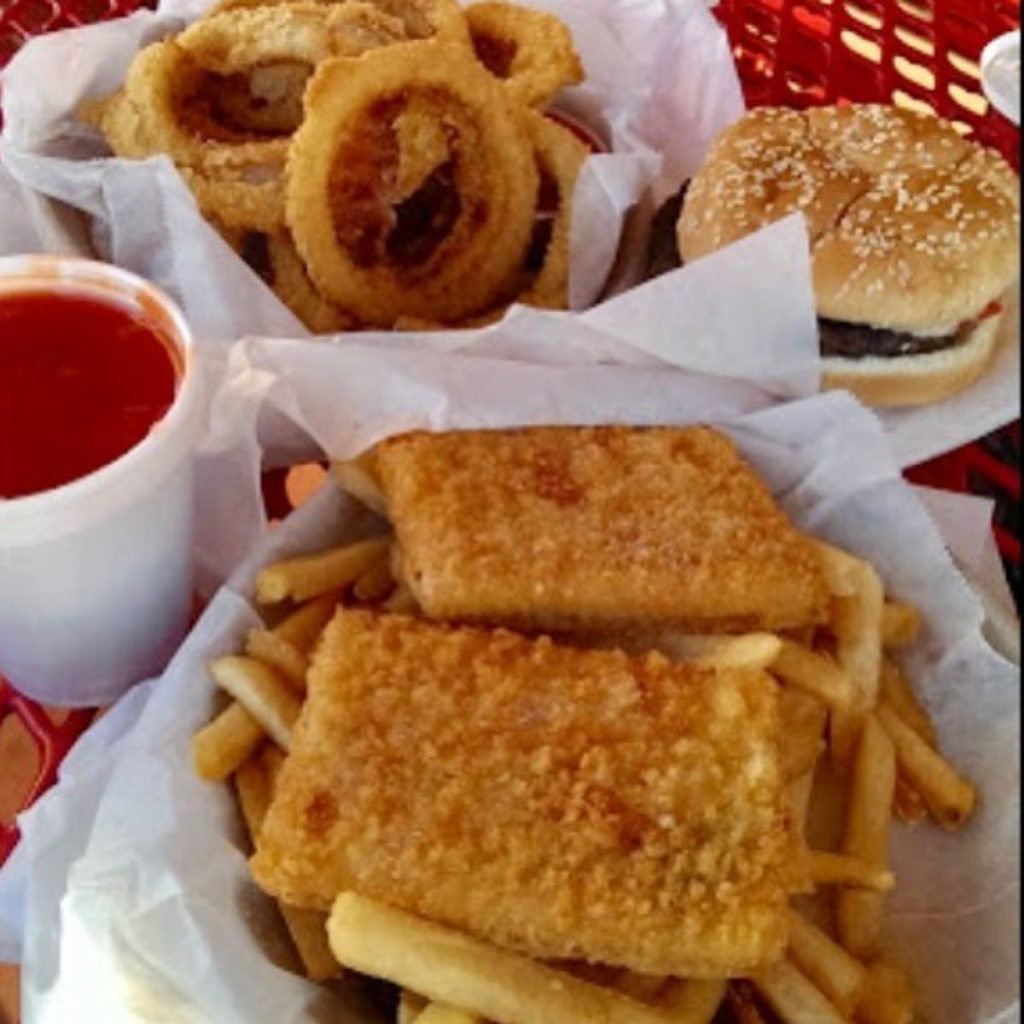 With fish & chips right in their name, how could I leave out Pete's Fish & Chips? They have been serving up fried deliciousness for almost 75 years so you know that they are a great choice.
This award-winning restaurant (won best of East Valley in 2016) is a local favorite and a great place in Phoenix to get your fish & chips fix without breaking the bank as well. You can get their 2 piece fish and chips meal for under $5.
What a great deal!
One downside to Pete's Fish and Chips is that they only accept cash but a huge pro for this restaurant is with many locations across the Phoenix area you will have one near you!
Locations:
22 S Mesa Dr, Mesa, AZ 85210
1017 E Apache Blvd, Tempe, AZ 85281
4121 N 44th St, Phoenix, AZ 85018
3920 S Central Ave, Phoenix, AZ 85040
2628 W Van Buren St, Phoenix, AZ 85009
1111 E Buckeye Rd, Phoenix, AZ 85034
5516 W Glendale Ave, Glendale, AZ 85301
9309 W Van Buren St, Tolleson, AZ 85353
Website: Pete's Fish & Chips
7. Bluewater Grill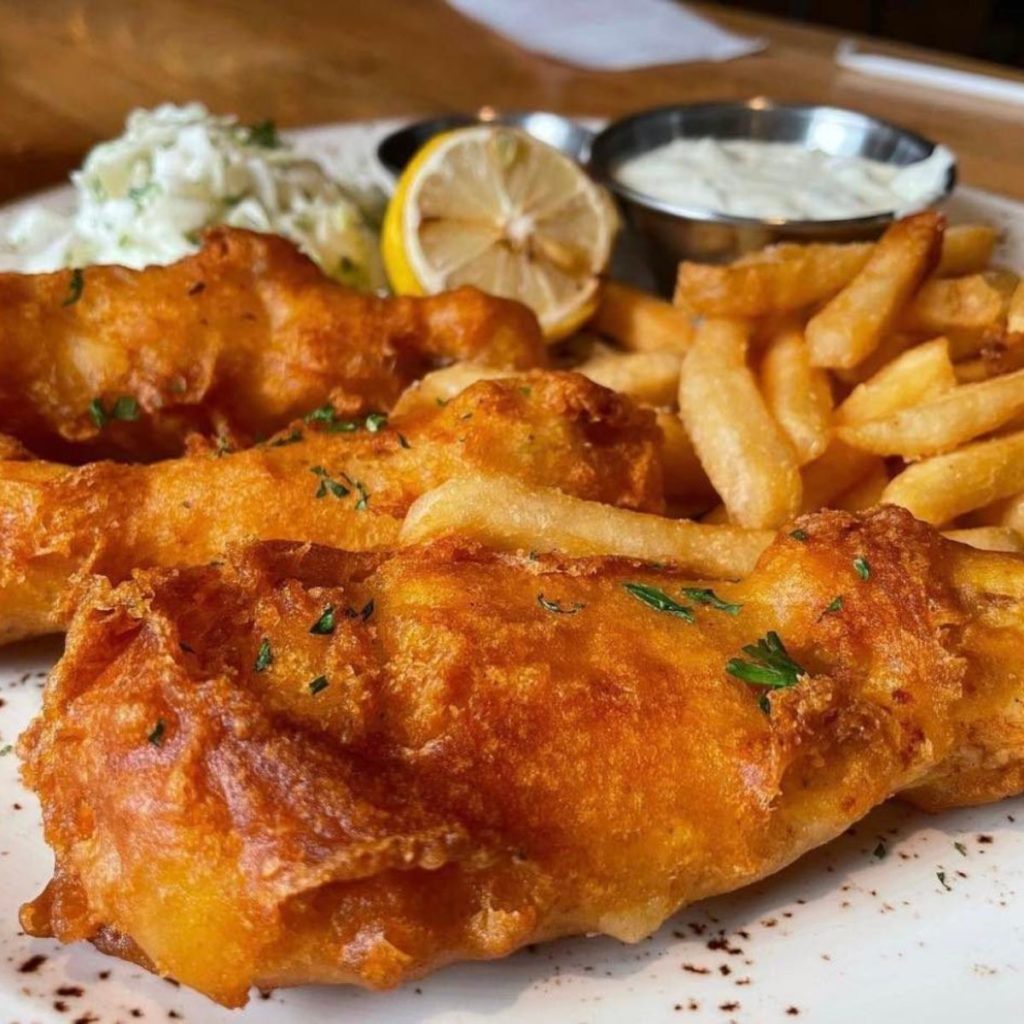 The Bluewater grill is a much nicer place to satisfy your fish n chips crazing in Pheonix but it will also cost you quite a bit more than some of the other options. Their beer-battered Alaskan cod comes with fries (chips) and coleslaw but you have to pay almost $20 to enjoy it.
This restaurant is far from your typical dive bar or fast food place, however, as you can tell by taking a look at the prices on their menu. They have steaks that go up to $50 as well as Maine Lobster and King Crab Legs (priced at Market).
So this is not a place to pick up fish and chips often if you are on a budget. Their good food is worth the cost is you can afford it though!
If money is no object then be sure to get their lobster roll along with your fish and chips though as it is heavenly!
Location: 1525 E Bethany Home Rd Phoenix, AZ 85016
Website: Bluewater Grill