*This post may contain affiliate links. As an Amazon Associate we earn from qualifying purchases.
Is there really anything that beats going to a Chinese buffet and filling up on delicious noodles, sushi, egg rolls, and other delicious dishes? Of course, the best part about Chinese buffets is that there is no limit to the quantity that you can get.
Whether your favorite Chinese dish is orange chicken, spicy wonton soup, pork buns, or french fries you are likely to find them all at these Chinese buffets. Eating at a buffet making choosing a delicious meal easier since everyone can pick and choose what they like and don't like.
Food lovers can unite with soup lovers and enjoy the food that Chinese buffets have to offer.
Chinese buffets can be amazing… but they can also be absolutely horrible if you go to the wrong one. For example, when we first moved to Arizona we were living in San Tan Valley and we went to a Chinese buffet that was down there…. and got food poisoning!
Of course, you don't want to have to deal with that after eating out!
So rather than you having to taste all of the different Chinese buffets that are across the Valley I decided to share my personal favorites that my family and I have tried. You should know that since we live in Mesa we haven't tried the Chinese buffets over in Surprise or other far edges of the metro area but I will give the location of each one so you can hopefully find one near you.
So let's dive into my list of the best Chinese restaurants in the Phoenix area.
1. Lin's Grand Buffet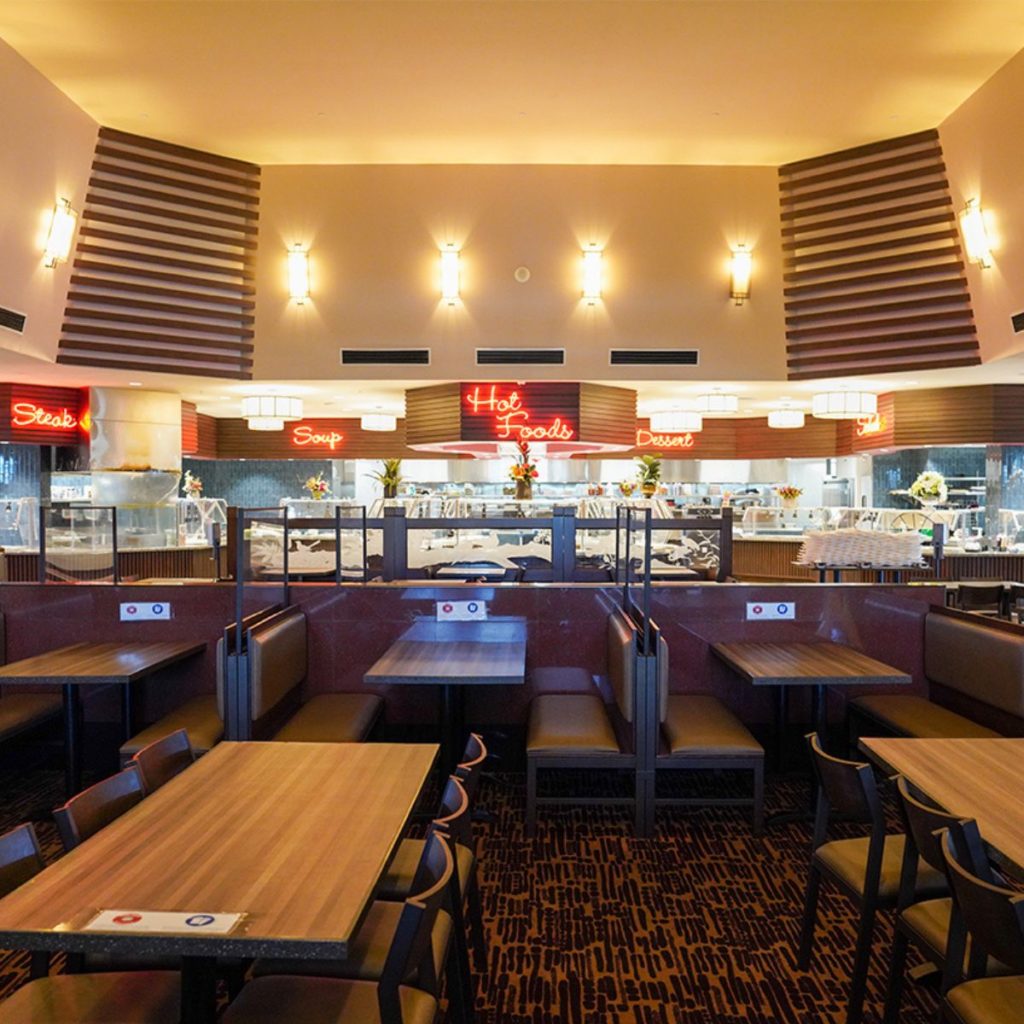 Lin's Grand Buffet is easily accessible to anyone in the Valley since it is near the 60 and 202 interchanges. As long as you don't live a long way north or west then this Chinese buffet shouldn't be too far of a drive.
Lin's in Mesa just recently opened (in 2021) so the building and seating are still in good condition. In regards to food, it is normal Chinese restaurant fare but you can also use their Hibachi to get freshly prepared food at lunch and dinner.
To me, that makes it an excellent place to go on your lunch break, for special events, or even for a birthday celebration.
Their desserts leave quite a bit to be desired (true of most Chinese restaurants for some reason) but ultimately their food has good flavors and they keep it refreshed regularly. It won't be the best Chinese food that you have ever eaten (that seems to always come from food trucks or hole-in-the-wall type places without a buffet) but it is still one of my favorite Chinese spots.
We have also always had great service at Lin's to go with their good Chinese food.
The current cost for Lin's Grand Buffet in Phoenix is:
$10.99 for lunch
12.99 for dinner
For what you get from Lin's these are great prices especially when compared to the other Phoenix restaurants on this list.
Locations:
1215 S Ellsworth Rd, Mesa, AZ 85209
3955 E Baseline Rd, Phoenix, AZ 85042
7406 W McDowell Rd, Phoenix, AZ 85035
Website: Lin's Grand Buffet
2. WooChi Super Buffet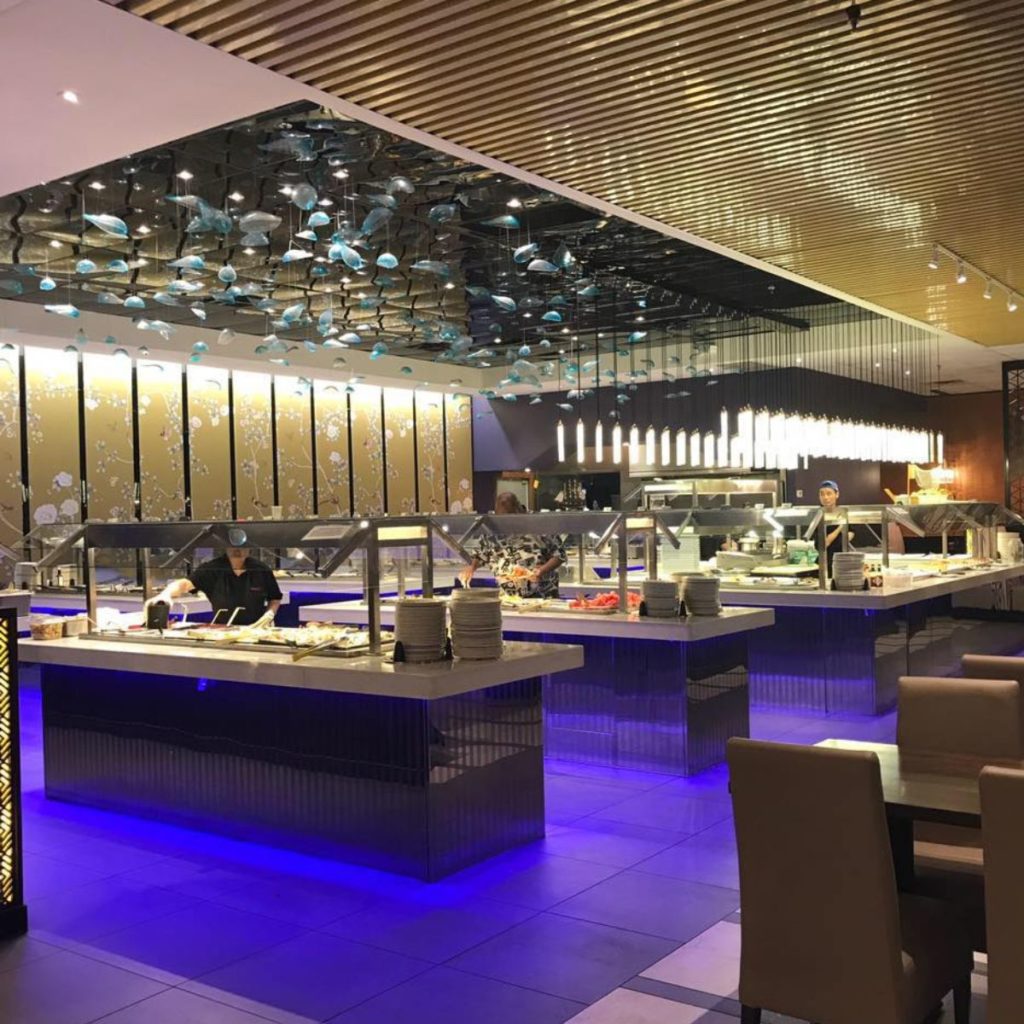 This is another great Chinese buffet in the Phoenix/Mesa area. It is in East Mesa so if you live on the west side of the Valley it would likely be too far away from you. And unlike Lin's above this Chinese restaurant only has one location to go to.
WooChi used to be a dump (a few years ago) but they closed and remodeled (and changed the name) and have a much nicer location now.
Their food is good (i wouldn't say they have great food but it is good) but a lot of people go here for their crab legs (only served at dinner). The other good food that comes along with your meal and then the crab legs makes this a good place to check out when you are in East Mesa.
The current cost to eat the buffet at WooCHi Super Buffet in Mesa is:
$11.29 for lunch
$14.49 for dinner
Location: 1901 S Signal Butte Rd, Mesa, AZ 85209
Website: WooChi Super Buffet
3. Chang's Chinese Buffet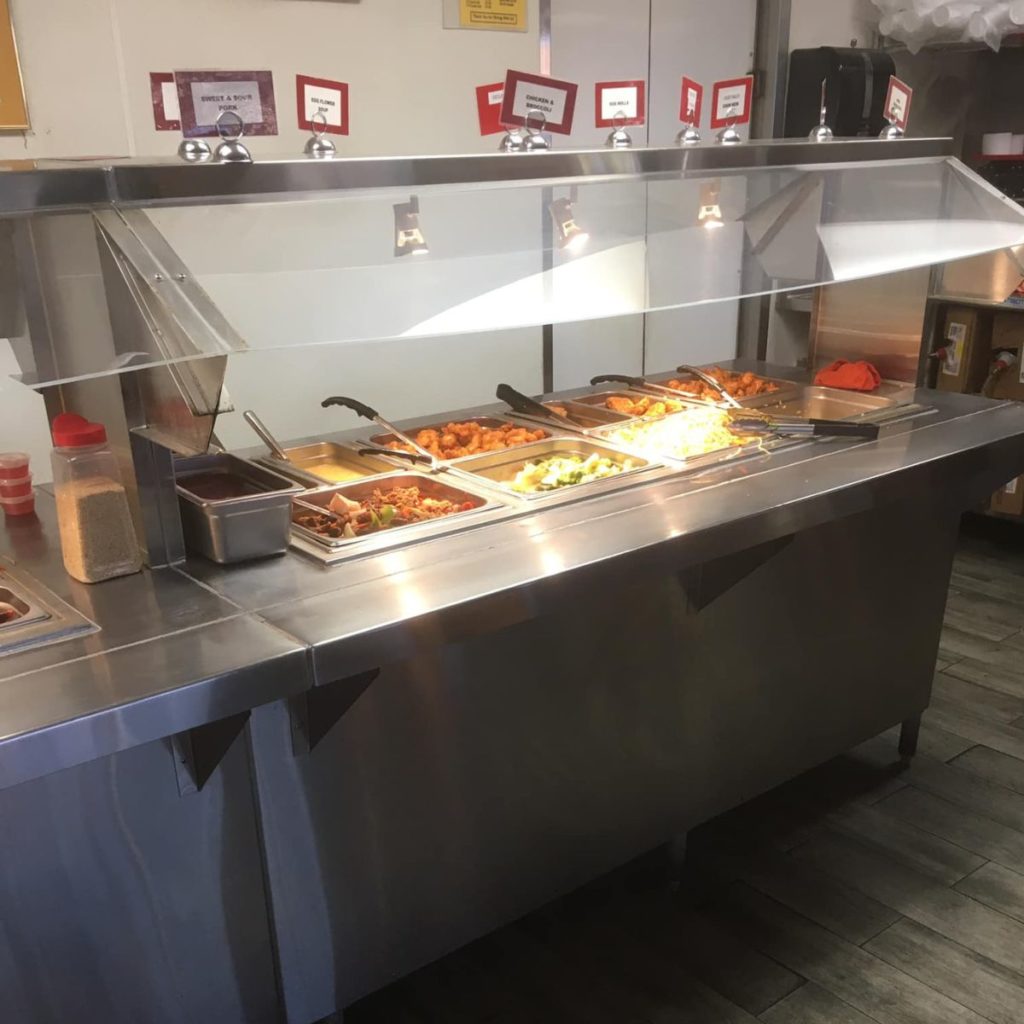 We have only been to Chang's once but it was good authentic Chinese food. It might be the closest thing to getting food from a real Chinese kitchen that you can get with a buffet.
The decor of the restaurant left a little to be desired but ultimately we all go to Chinese buffets for cheap food, not for the ambiance (at least my family doesn't).
Chang's could honestly go for a refresh inside and out and doesn't even really look like it is open but the food is good (and in my opinion, the food has a better taste than most of the larger buffets). However, you won't get as many choices as you do at Lin's or WooChi so if you don't mind driving a little bit then those might be better options for you.
You will just get basic Chinese food here like lo mein, spring rolls, sour soup, and other common Chinese main dishes. You won't get things like crab legs at this location.
The current prices for Chang's Chinese buffet in Phoenix are:
$10.50 for lunch
$11.50 for dinner
Location: 9140 N 43rd Ave, Glendale, AZ 85302
Website: Chang's Chinese Buffet
4. Golden Coin Chinese Buffet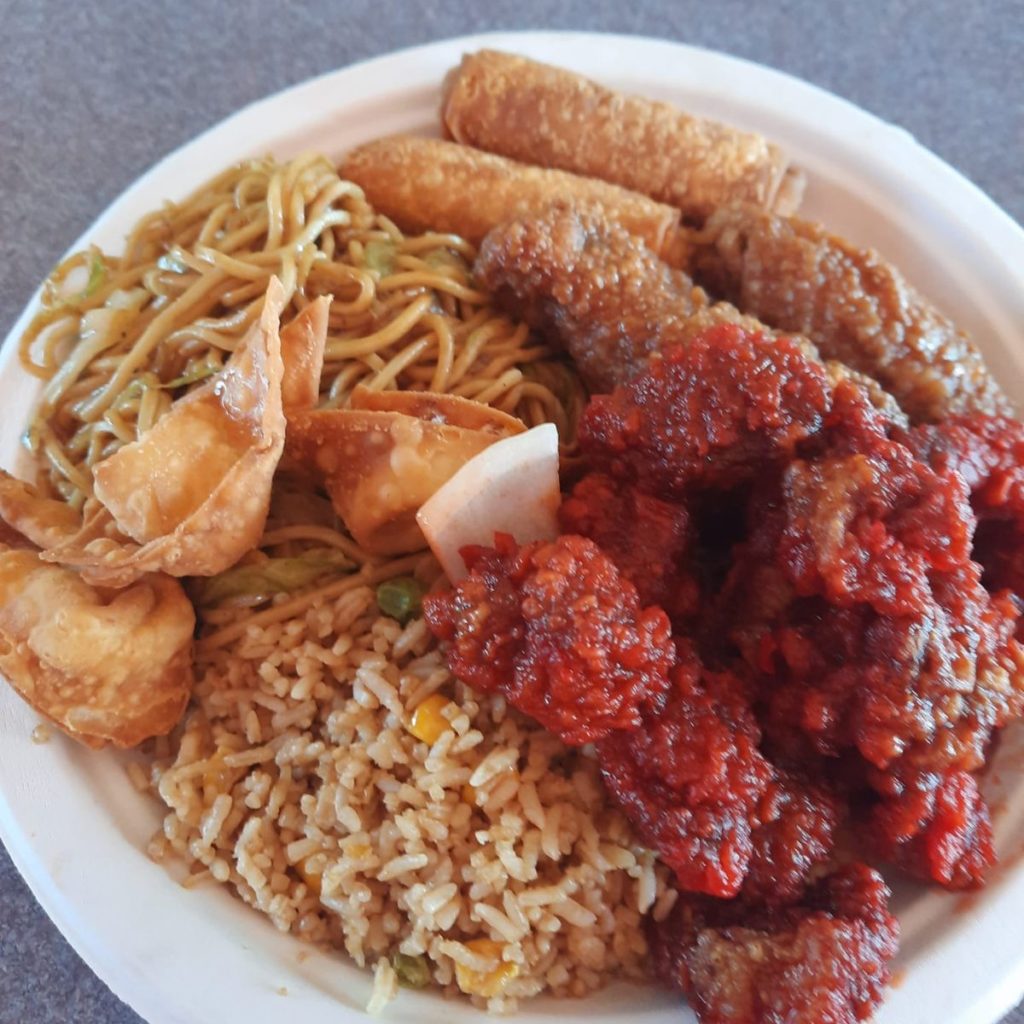 This is another hole-in-the-wall family-owned restaurant that doesn't have the selection of larger buffets. However, the good thing was when we went the quality of the authentic Chinese dishes was quite good which is why I wanted to add it to this list.
The good flavor is sure to make your taste buds sing even if the quality means finding something for everyone a little bit more difficult.
One major con to this buffet is that they only take cash. There are a few restaurants in the Valley that do this but this is the only Chinese place that we have found that does it. So if you do want to stop in here make sure you bring some cash.
A major pro to this buffet (beyond the delicious food) are the family dining prices. This place has the most reasonable prices of any Chinese buffet in the Valley that we have visited.
The current price for the Golden Coin Chinese Buffet is:
$9.95 for lunch
$9.95 for dinner
Yes, they charge the same price for both their lunch and dinner buffets (which is a rarity).
Location: 3224 E Thomas Rd, Phoenix, AZ 85018
Website: This restaurant does not currently have a website as it is a local mom-and-pop restaurant.
5. Red Wok Buffet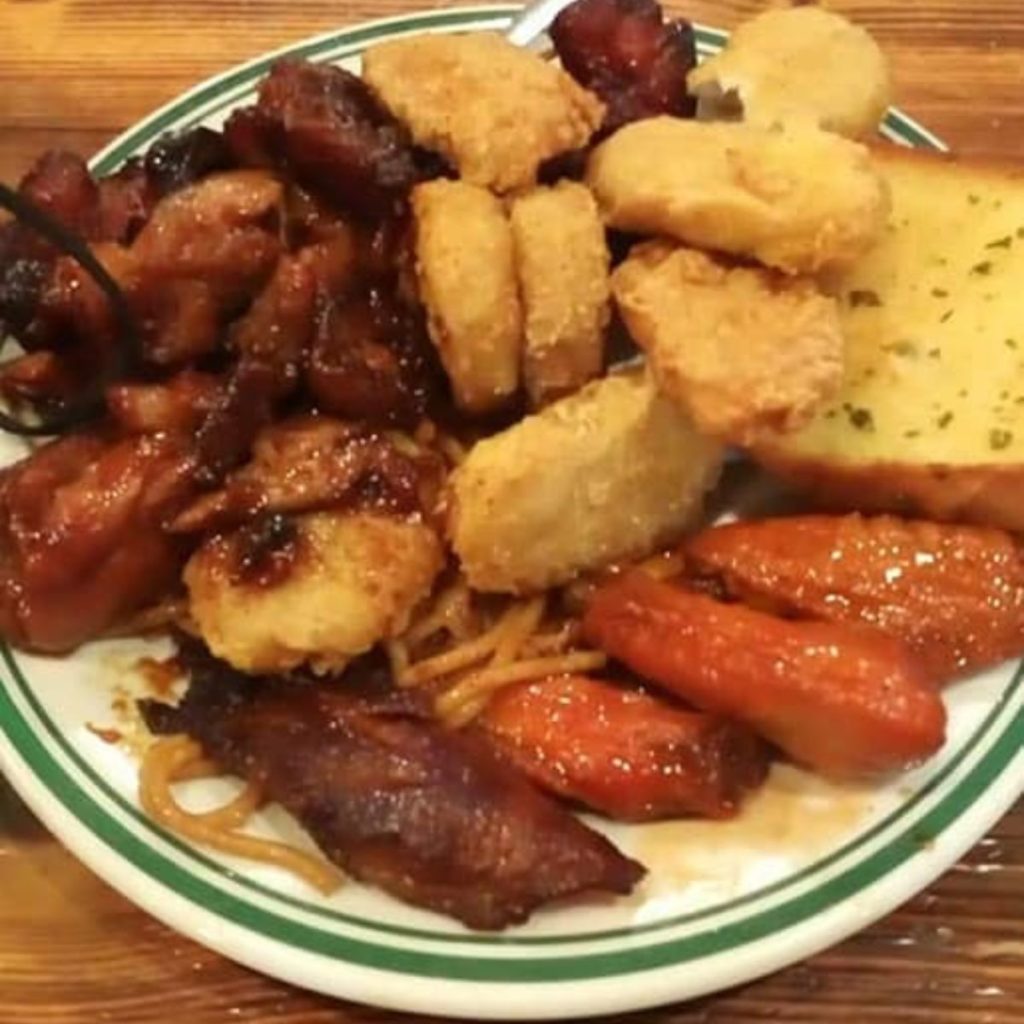 This is another Chinese buffet that we have only been to once. However, I was really surprised by how clean and modern the interior dining room looked when we went.
The food was delicious and there were many more choices than both of the buffets mentioned above. However, the flavor wasn't as on point as those smaller Chinese restaurants.
So really it comes down to whether you want to have more choices or prefer better quality with the limited choices that you do have. One downside to this location is its cost.
The current buffet prices for the Red Wok Buffet are:
$14.53 for lunch
$17.79 for dinner
Location: 3434 E Thomas Rd, Phoenix, AZ 85018
Website: Red Wok Buffet